THE HOXNE NEIGHBOURHOOD DEVELOPMENT PLAN ENGAGEMENT EVENTS
Work has begun on this policy document which will guide development and protect open spaces in the village.
–CLOSED– Draft Plan 2022 Consultation
The draft of the Neighbourhood Development Plan was approved by the Parish Council at the November meeting.
The Parish Council wishes to thank all those parishioners that have worked to date on the Plan.
The full Plan and supporting documents, including housing needs survey, design guide and ecological surveys (all of which have been independently and professionally produced to support the Plan) will be available to view from 10th January below along with the supporting documents:
Pre-submission consultation questionnaire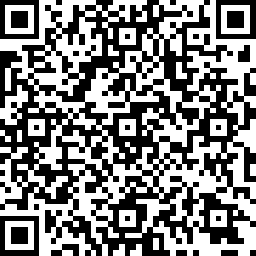 The draft Plan allocates two sites (one of which had already been identified for housing within the Mid Suffolk Local Plan) for development of approximately 50 dwellings in the Denham Road and Heckfield Green area. The next stage is to consult the parish on the draft Plan.
Consultation events will take place in St Edmund's Hall on Saturday 15th January from 12:00 to 16:00 and Tuesday (change to that previously advertised) 18th January 16:00 to 20:00.
The closing date for comments is 5.00 pm on Wednesday 23rd February 2022. For those not wishing to attend St Edmund's Hall an on line event will be run at 4.00 pm on Saturday 15th January via Zoom.
Please contact the Parish Clerk for log in details. If you cannot access the Plan or any of the supporting documents on-line arrangements can be made for paper copies to be loaned to you to view.
Again, please contact the Parish Clerk to submit your request. Alternatively, a copy of the Plan is available to view at Hoxne Post Office Stores, Hoxne Church, Hoxne Swan Public House, and in the telephone kiosk Lending Library in Low Street.
–CLOSED– Stage 4 interim consultation public survey

On the 27th of November the link attached will take you to the stage 4 interim consultation public survey. This was developed from your input from the previous public consultations: Click Here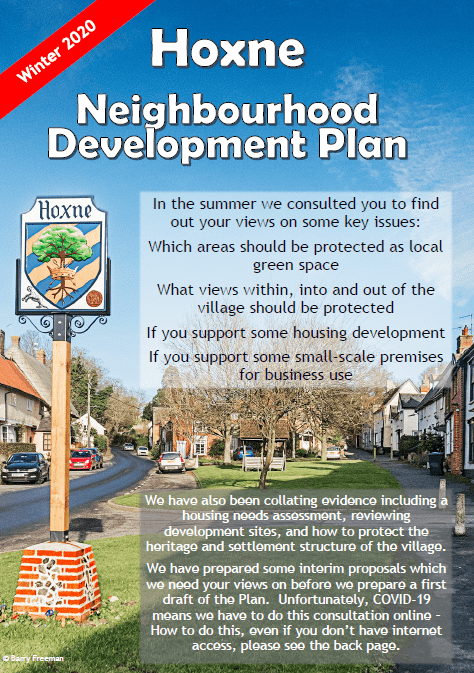 –CLOSED– ENGAGEMENT EVENTS AT HOXNE SWAN
ENGAGEMENT EVENTS AT HOXNE SWAN on THURSDAY 20 AUGUST 4 to 7 and SATURDAY 22 AUGUST 11 to 3.
PLEASE VISIT AND LET US HAVE YOUR VIEWS ON THE FUTURE OF YOUR VILLAGE